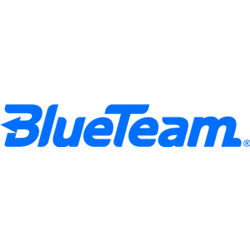 Blue Team
Hotel Renovation Construction Superintendent
Sorry, this job has expired.
Dallas, TX
Hotel Renovation Construction Superintendent -Private Sector - BlueTeam
We are...
BlueTeam is a U.S. based service provider specializing in commercial restoration, construction, and roofing - both domestic and international - and our clients are the world's premier commercial portfolio owners and operators.
We are a turnkey provider for portfolio managers, owners, asset managers and operators, and we continue to grow our services to meet our clients needs. Our continued expansion of services, unrelenting project performance and transparent billing practices have allowed BlueTeam to become and remain an industry leader for clients in the hospitality, senior care, multi-family, industrial and other commercial property sectors.
Join the exciting Blue Team! We are presently seeking a highly motivated, goal oriented and customer focused Hotel Renovation Construction Superintendent to join our growing team in the Hospitality Renovation division. The Hotel Renovation Construction Superintendent ensures delivery of the project on schedule and in line with budgeted performance metrics. The Superintendent works alongside team members and manages the daily on-site activities. The Superintendent works with the hotel general manager to ensure clear and open communication.
What youll do....
Mobilize to site at receipt of assignment and perform "Site Establishment" which includes:
Scope and Schedule review with hotel operations team
Confirmation of hotel operators approved working hours
Confirmation of hotel operators approved dumpster and storage container placement
Confirmation of hotel operators approved Superintendent and subcontractor staff parking
Confirmation of hotel operators approved crew entrance and exit to work site
Establish a daily "Check In / Check Out" process with hotel operations team
Conducts daily "quick report" meetings with hotel operations team
Coordinate work of all subcontractors in field
Performs other related duties and assignments as required.
Cross train with Remediation/Restoration division in order to obtain the training and successfully manage a remediation project.
Performs other related duties and assignments as required.
Direct and oversee the daily operation of all subcontractors in a way that achieves successful completion of the project while adhering to the project schedule.
Manage daily activities always attempting to obtain a high-quality finish in a timeframe that completes prior to the predetermined schedule.
Complete projects ahead of schedule.
Enforcing crew dress code (BBMK uniform t-shirts)
Accurately record daily crew members and activities
Prepare and Submit all Project related paperwork at the required time of submission.
Captures daily / weekly project photographs
Daily Crew Activity Sheets and Project Field Reports (Submitted daily by 9:00am for the previous days activities)
Participates in weekly project status conference call
Weekly Status Reports (Submitted to PM by 12:00pm EST every Thursday)
Incident Reports (Submitted within 1 hour of a reportable incident occurring)
Personal Expense Report (Submitted by 9:00am EST Monday)
Weekly Tracker (Submitted by 9:00am EST Monday)
Ensures jobsite safety and quality of work (no rework/call back)
Conduct and Record Weekly "Toolbox Talk" safety meeting every Monday of the active project.
All Subcontractors on project must attend and sign "Toolbox Talk" meetings. Sign-in sheets are returned to Project Admin by 12pm the day of the meeting.
Perform regular quality checks of ongoing production, giving corrective direction to subcontractors when poor quality or unsatisfactory work is discovered, eliminating punch work by oversight and implementation of proper finishes.
Conduct pre-construction video recorded walk of all areas to be renovated
Perform regular "pre-punch" walks with subcontractors and give direction on actions needed to complete scope.
Ensures minimal hotel guest disruption
As site leader, on jobsite full time
What youll need...
Minimum 5 years of Hotel Renovation superintendent experience working in hospitality renovation construction trades.
Extensive knowledge of established construction and maintenance practices, procedures, and techniques as well as applicable local, State and Federal building codes and legislation.
Knowledge of ADA guidelines beneficial
Familiarity with a wide range of equipment and tools and proficiency in skilled construction, maintenance, and repair tasks.
Strong communications skills. Thorough and attentive to details. Able to prioritize and multi-task. Proactive and deadline oriented.
Ability to read and interpret documents in English, such as work orders, safety rules, operating and maintenance instructions, and procedure manuals.
Ability to read and interpret design, architectural, structural and MEP plans
What youll get in return...
Competitive Salary.
Full range of Benefits including Medical, Dental, Vision, Short Term Disability (STD), Long Term Disability (LTD), Supplemental and Voluntary Life Insurance, 401(K) with Employer Match and Paid Time Off (PTO).
r4ibcutqaqr2
112911059