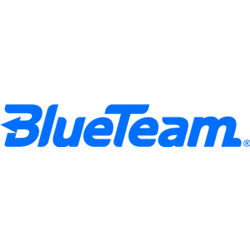 Blue Team
Restoration Operations Coordinator
Boca Raton, FL
Restoration Operations Coordinator
Private Sector - BlueTeam
We are...BlueTeam
is a U.S. based service provider specializing in commercial restoration, construction and roofing - both domestic and international - and our clients are the worlds premier commercial portfolio owners and operators.
We are a turnkey provider for portfolio managers, owners, asset managers and operators, and we continue to grow our services to meet our clients needs. Our continued expansion of services, unrelenting project performance and transparent billing practices have allowed BlueTeam to become and remain an industry leader for clients in the hospitality, senior care, multi-family, industrial and other commercial property sectors.
Join the exciting Blue Team! We are presently seeking a highly organized, customer focused and efficient Restoration Operations Coordinator to join our Restoration division based in Boca Raton, Florida. The Restoration Operations Coordinator is responsible for recording all daily check-ins on the daily operations calendar, entering new jobs and leads onto our internal project management tool, and maintaining an accurate file on the status of all active projects for the Restoration division. The Restoration Operations Administrator serves as the administrative support for both field and corporate team members within the Restoration division.
What youll do....
Record all Project Manager daily check-ins on the daily operations calendar.
Record all Project Directors statuses on the daily operations calendar.
Provide the daily operations calendar to all Regional operations managers and Director of Operations.
Pull the vendor crew report and review and notate all labor vendors for all active projects.
Provide labor vendor crew sheets to respective labor vendors, Director of Operations, and Accounts Payable.
Generate daily project reports for all active projects.
Maintain an accurate file of the status of all active projects.
Input of all job leads, new jobs, client team members and assigned Project Director into the project management software.
Ensure all new jobs have been accurately input and pushed through Acumatica.
Approve all expense reports for Restoration Project Managers and Restoration Supervisors.
Approve all timecards for Restoration Project Directors, Restoration Project Managers, Restoration Supervisors, and Regional Operational managers.
Maintain meeting minutes for all bi-weekly team calls.
Assist with any other ad-hoc projects and administrative support as directed by the leadership team.
Performs other related duties and assignments as required.
What youll need...
3-5 years of experience, preferably working for a large general contractor and/or construction company.
Time management skills, with the ability work in a fast-paced environment.
High degree of professionalism and a strong emphasis on providing excellent customer service.
Strong communication skills, both written and verbal.
Ability to prioritize work based upon client and team needs.
Experience with the following programs:

Microsoft Office suites (Word, Excel, Outlook)
Acumatica
Timekeeping software
Project management software

Associates Degree or higher; or with a minimum of 3-5 years working in the construction industry and/or training; or equivalent combination of education and experience.
What youll get in return...
Competitive Salary.
Full range of Benefits including Medical, Dental, Vision, Short Term Disability (STD), Long Term Disability (LTD), Supplemental and Voluntary Life Insurance, 401(K) with Employer Match and Paid Time Off (PTO).
82845767
82845767